Through form and organization of space as essentially political tools (not in a symbolic way but socially, physically), we intend to interweave the particular with the systemic, generating an architecture that authentically reflects and houses contemporary social life patterns and provides generous and indiscriminate opportunities and qualities to an increasingly contradictory, ubiquitous atomized society.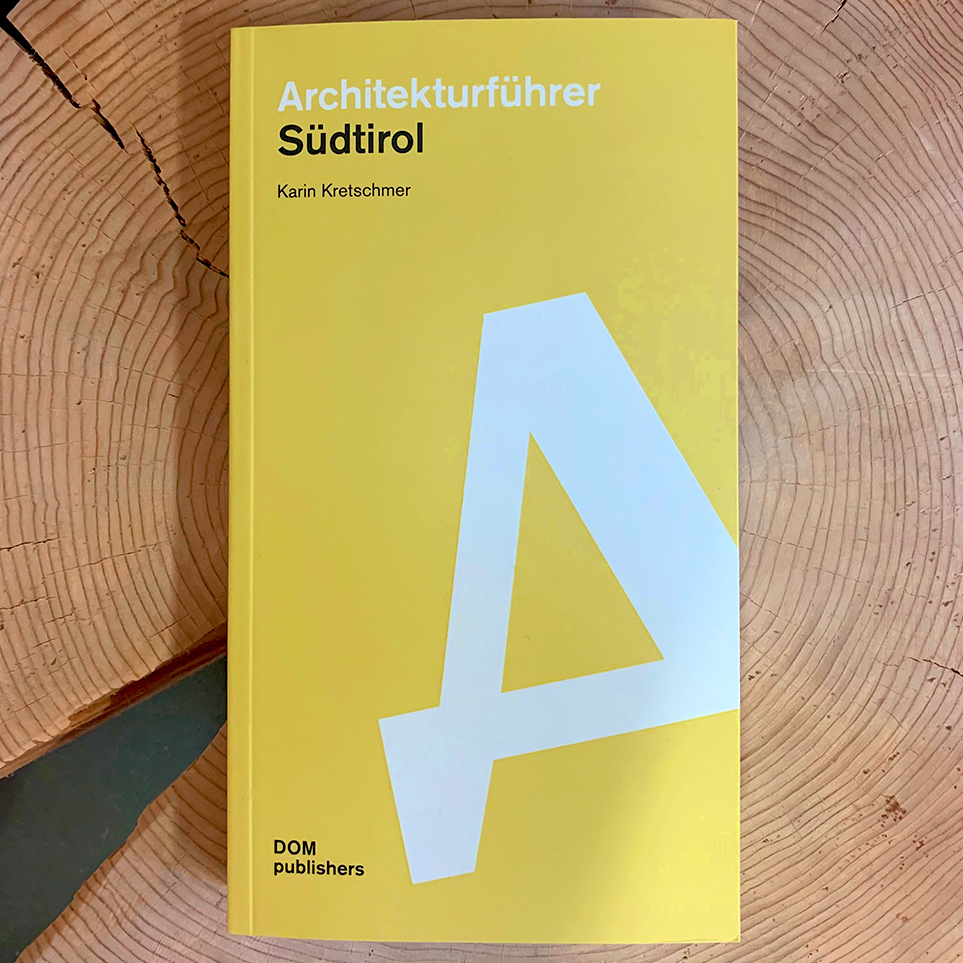 Plasma Studio's projects House H, Dolomitenblick, Strata-Paramount Alma-Continuous Extension and Esker House have been published in Architekturführer Südtirol volume written by Karin Kretschmer and published from DOM publishers.
House H_The idea of the project was developed starting from the restrictions imposed by legislation, such as minimized building surface and the requirement of a pitched roof parallel to the slope.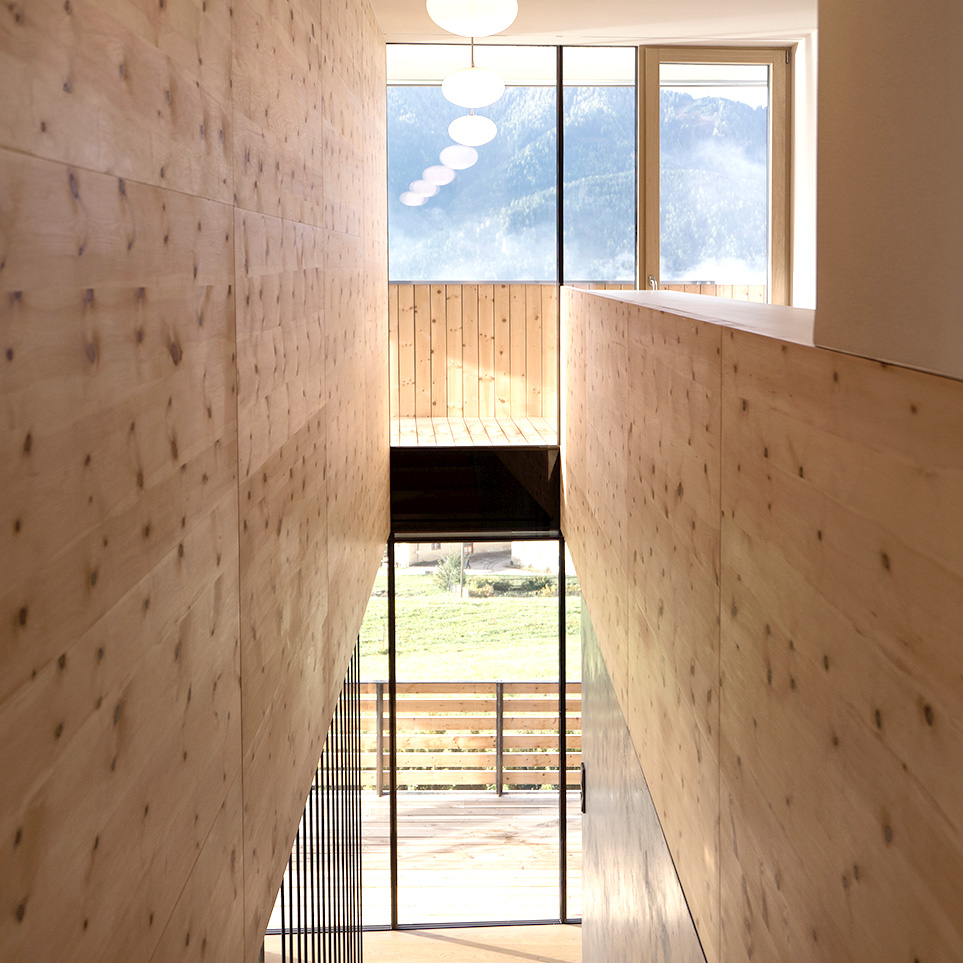 Dolomitenblick_A formal incision marks the main access and the division of the units, splitting the main volume in two halves. This incision becomes the defining element of the building.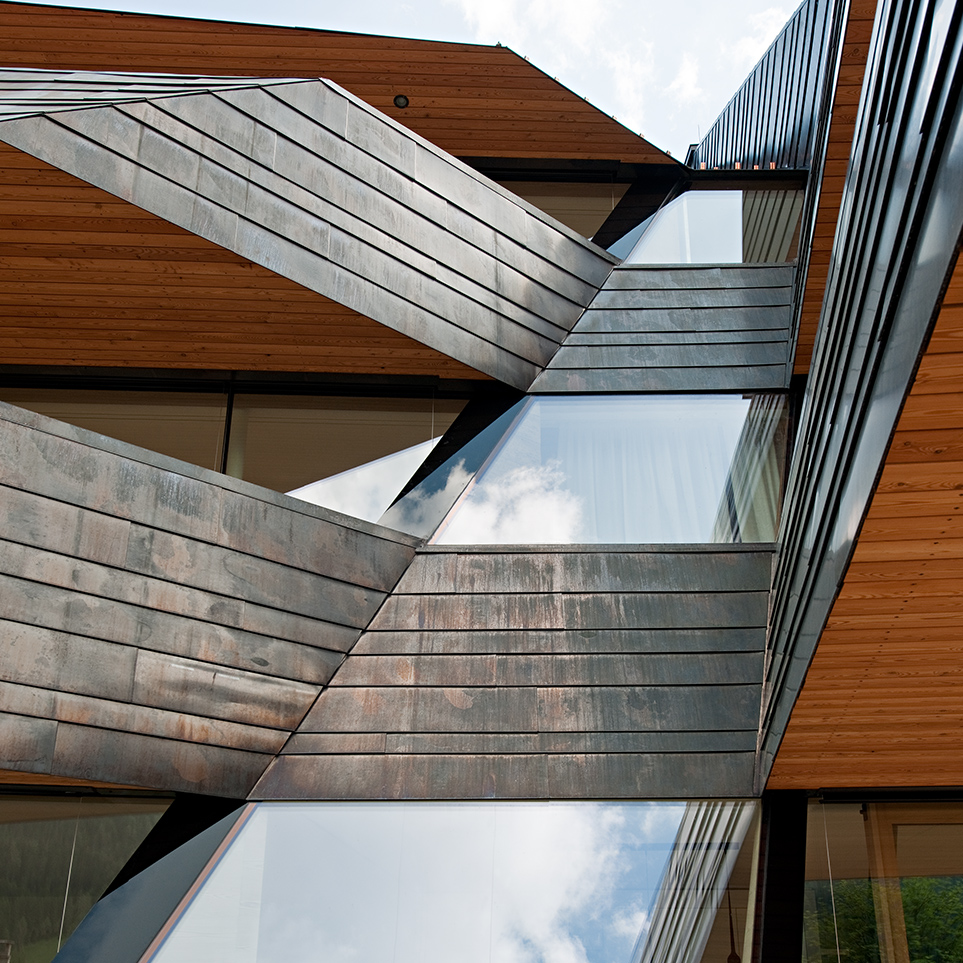 Strata-Paramount Alma-Continuous Extension_ Strata Hotel was completed in 2007: a subtle volume of horizontal wooden larch sticks that peel off the building, run over it, and seem to grow out of the surrounding topography.In 2014, to the neighbouring Residence Alma, a guesthouse built in the 1960s, got rid of anUnderused pitched roof, a previously non-existent vertical circulation and the dwelling for the host family were added.In 2018, the building was again extended by 9 generous suites for family vacations and communal areas.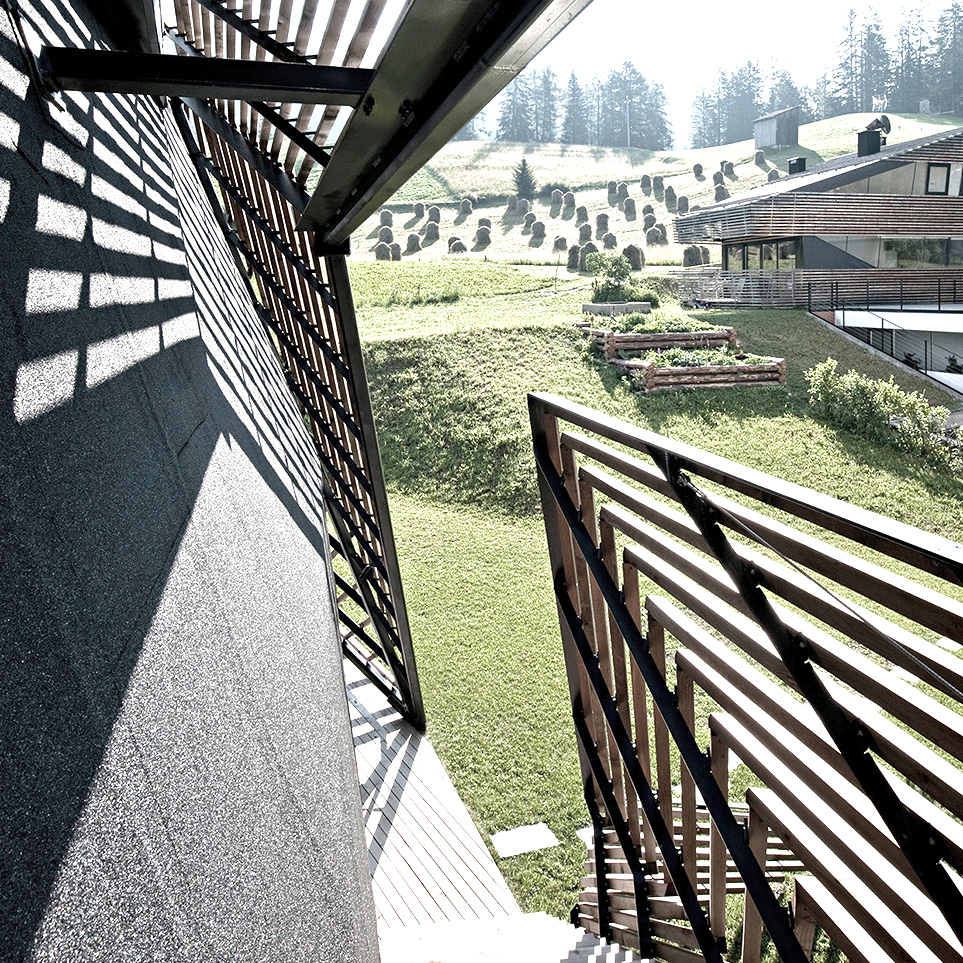 Esker House_ The project is formed by a series of steel and timber frames that deform to recreate the smooth hillsides of the surrounding dolomites.
---
Plasma Studio's project "The walkable summit journal" has been published in PLATFORM magazine of BEST ITALIAN EXHIBITION DESIGN SELECTION 2019.
Plasma Studio is also present from 10th to 18th October at the Casa dell'Architettura of Rome in the exhibition for the publication in PLATFORM, BEST ITALIAN EXHIBITION DESIGN.
Special thanks to Simona Finessi and Angelo Dadda, editors of Platform Architecture and Design.
And to:
Nicole Bettini
Arno Dejaco
Gravur Design - Stoll Daniel
Inox Design
Tom Felder Erlacher
Franz-Josef Erlacher
Tom Wayne
Sexten Sesto
Bauunternehmen Villgrater Georg
Markus Summerer
Andreas Erlacher
Walter Amort
Metallbau Weitlaner
PHOTO CREDIT Michael Pezzei | Harald Wisthaler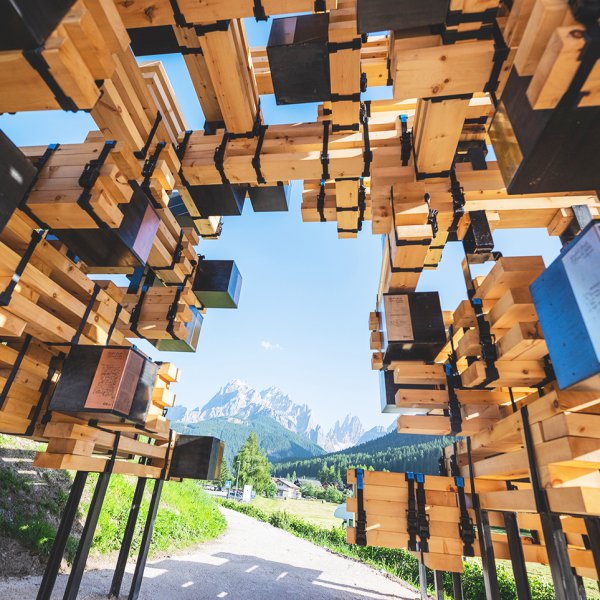 ---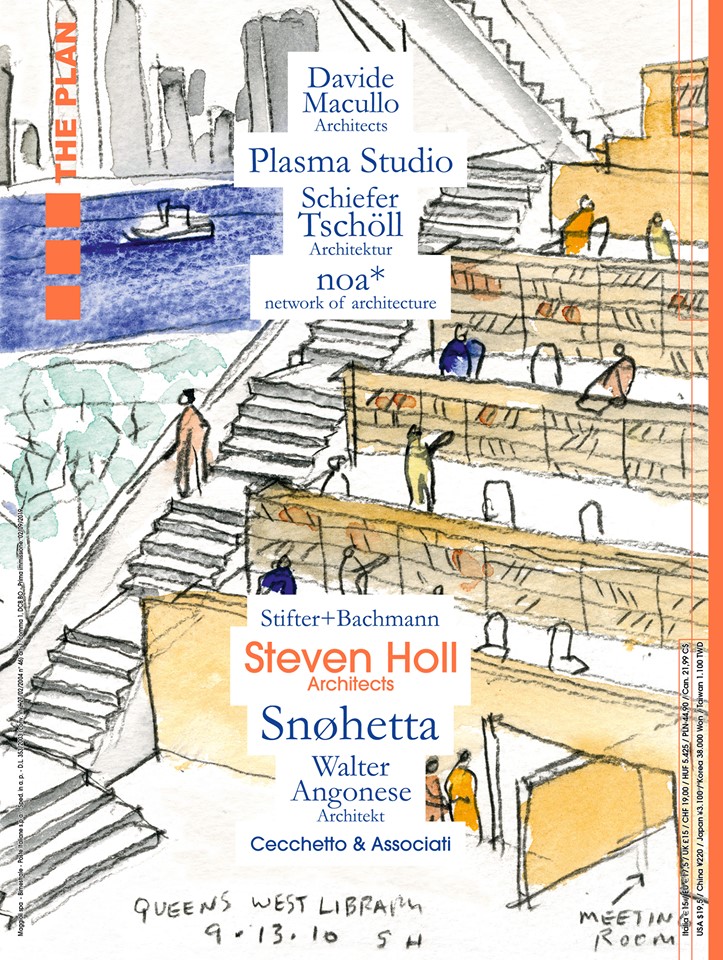 With editorial written by IVANO DIONIGI,
The Plan's latest issue The Plan 116, September 2019, reviews Plasma Studio project "Continuous Extension" among CECCHETTO&ASSOCIATI / STEVEN HOLL ARCHITECTS / SNØHETTA / NOA - NETWORK OF ARCHITECTURE / STIFTER + BACHMANN / DAVIDE MACULLO ARCHITECTS / WALTER ANGONESE / SCHIEFER TSCHOLL.
Further details here.
---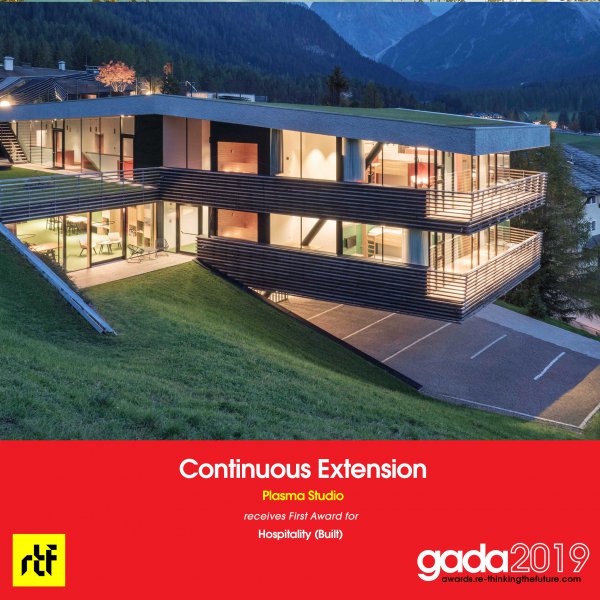 Plasma Studio is glad to announce that the project "Continuous Extension"
has received the First Award for Global Architecture & Design Awards 2019
for the Category Hospitality (Built)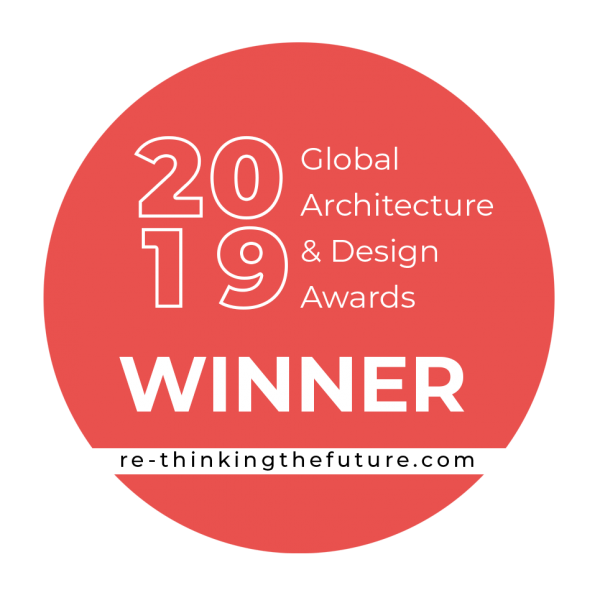 ---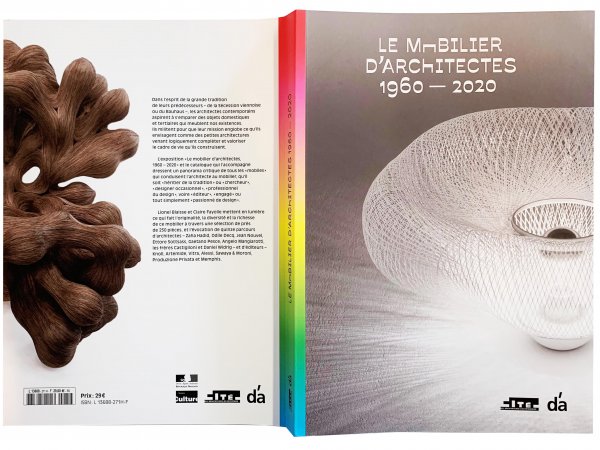 One of the most iconic projects of Plasma Studio, Hotel Puerta America, is not only part of the exhibition Mobilieur d'Architecture at the Cité de l'architecture & du patrimoine, Paris from May 29 to 30 September, but it is also published on the Mobilieur d'Architects 1960-2020 collection.
---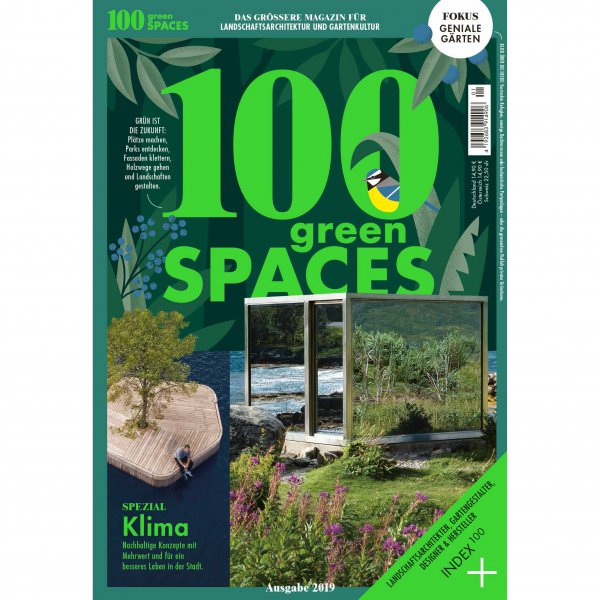 Plasma Studio with GroundLab has been published in the volume ''100 green SPACES'' curated by Rosa Schaberl , with the chinese Exhibition Garden Sunken Garden.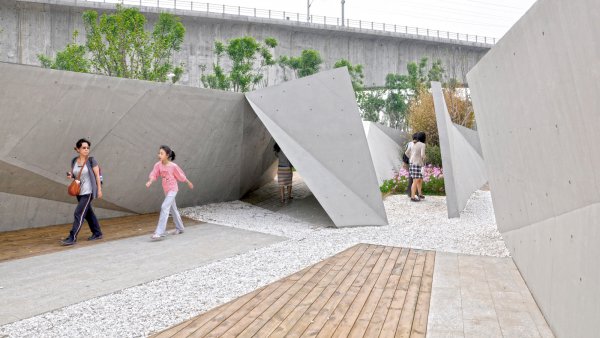 As one of the designer gardens of 2013 Beijing Horticultural Exposition, Sunken Garden is located in Fengtai Region of Beijing. The concept of working with a sunken ground comes from a mission of fabricating an experience both intimate and intense combined with a strong feeling of harmony with the environment and intimate contemplation.
---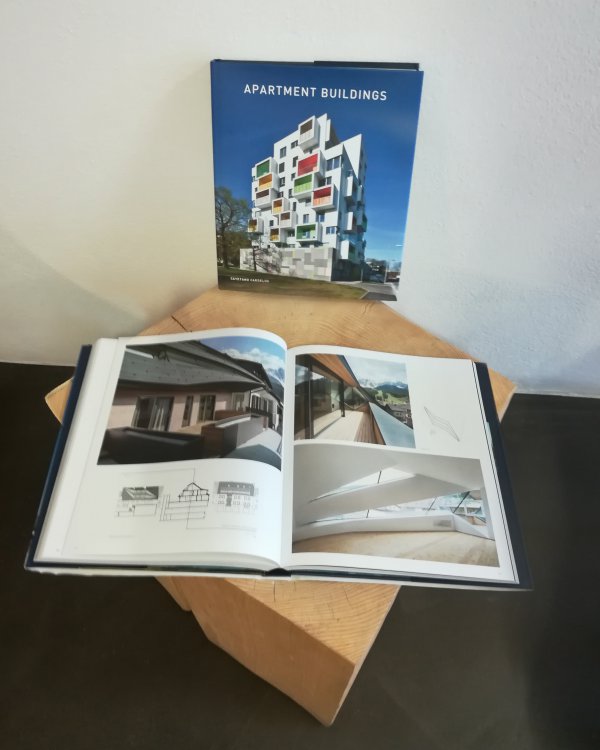 Plasma Studio's projects Dolomitenblick and Schäfer Roofscape have been published in the Apartment Buildings volume.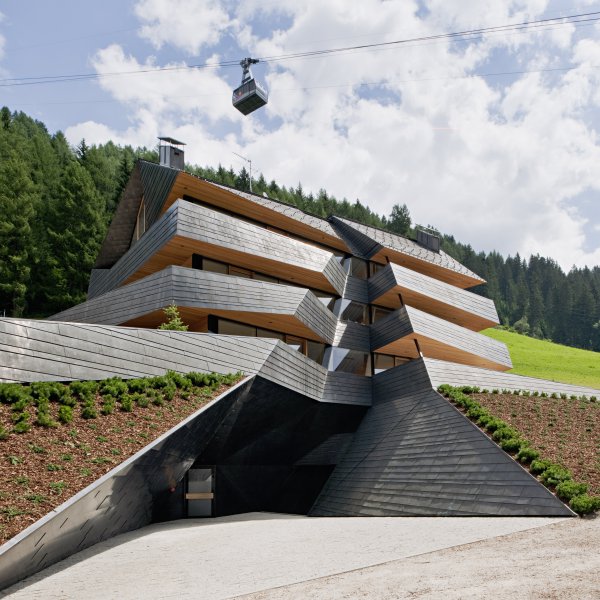 Dolomitenblick is located on a hillside in the Dolomites, at the edge of a residential area. The building hosts six generous holiday homes, all directed to catch the southern sun and the panoramic view of the Dolomites. The material palette was reduced to a very local code: larch wood and pre-oxidized copper.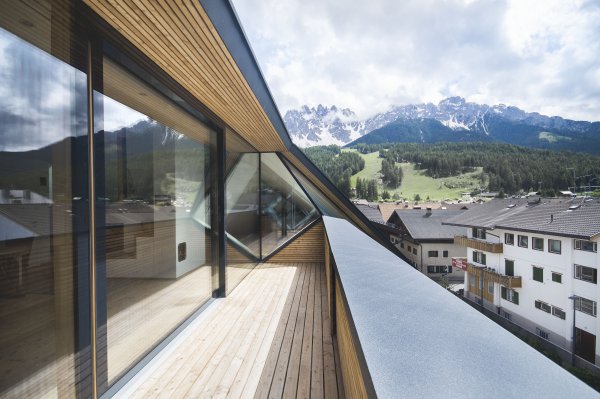 Schäfer Roofscape is located in the medieval centre of San Candido/Innichen. Schäfer Roofscape is a newly-completed restoration and conversion of a historical building. The first three storeys house a department store while the upper three storeys serve as four large, independent apartments within the formerly underused attic space.
---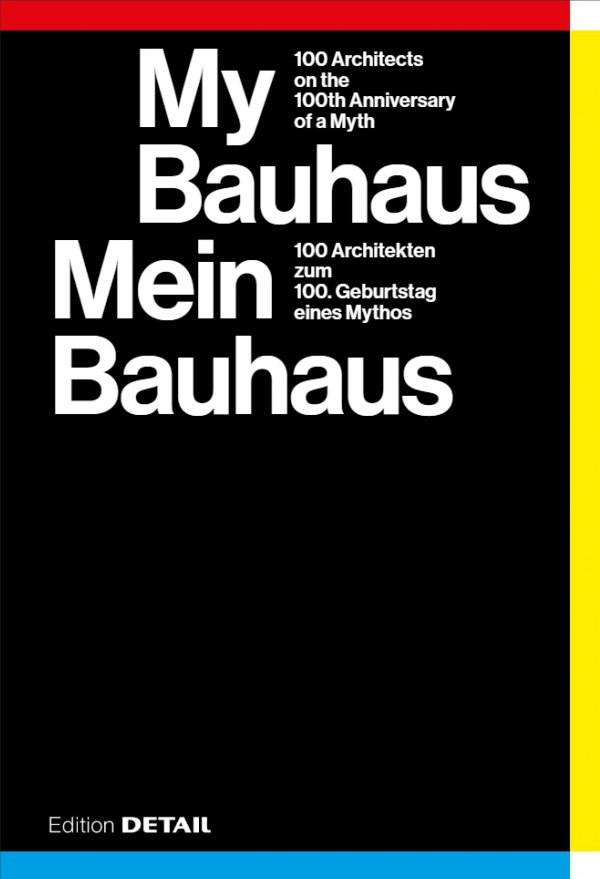 My Bauhaus - 100 architects celebrate 100 years of Bauhaus. Ed. by Hofmeister, Sandra
Plasma studio is proud to be part of this special edition of DETAIL and honours the anniversary with a text and a collage realized from the partner Holger Kehne.
From Holger Kehne's article Creative backbone for the future:
"The Bauhaus, as the foremost incubator and synonym of Modernism transformed the world structurally and aesthetically in all-encompassing and ubiquitous ways, shaping the very structures and processes of social interaction, business, production and knowledge. Despite the emergence of the 'Post-Fordist network society', this Modernist structure is still underpinning our world today.
Yet because we have grown weary of the pure and honest representations of those relentless patterns of repetition, elements and determinations, they have become concealed beneath veneers of interface and signification. This deception is inadequate and in need to be absolved but any real new order and language will have to absorb and sublimate this Modernist system.
To look beyond the seemingly coherent brand of the Bauhaus and its icons and see the manifold, tense and often contradictory strands of thinking and working, understanding the Bauhaus as a transient laboratory, shifting from organism to machine, offers a trajectory that when inverted could turn modularity and repetition (back) into coherence and unity.
By creatively mediating between fundamental dialectical positions, the processes and structures employed at the Bauhaus 100 years ago offer a perspective and a creative backbone to the social and technological transformation of our world ahead."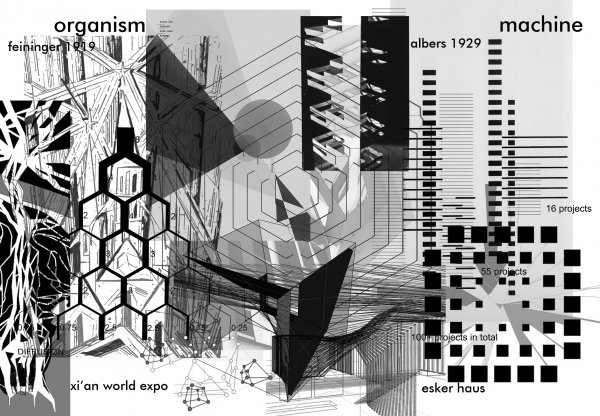 ---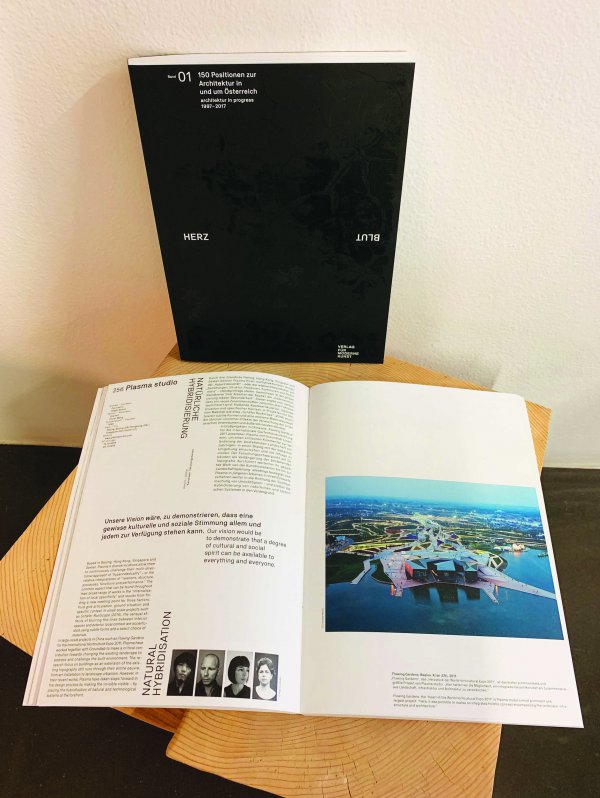 Plasma Studio's work is showcased in the Volume 02 "150 Approaches to Austrian Architecture-architektur in progress 1997-2017" of HERZ BLUT.
The richly illustrated double volume with texts in German and English, designed by Studio VIE, was published at the end of January by Verlag für moderne Kunst.
"architektur in progress started at the end of 1997 to offer a platform for the incredible variety of exciting architects and teams who increasingly started their own business in Austria from the 1990s onwards.From this, a series of lectures has developed whose continuity reflects a broad cross-section of the architecture of the past 20 years in and around Austria - but much more places those personalities in the foreground, whose attitudes and points of view are essential to contemporary building culture and shape. These people, and not so much their projects, are the focus of architektur in progress as well as the publication HERZ BLUT. In over 150 interviews, we learn more about their commitment, their heart projects, what is important to them personally and what they are fighting for."
---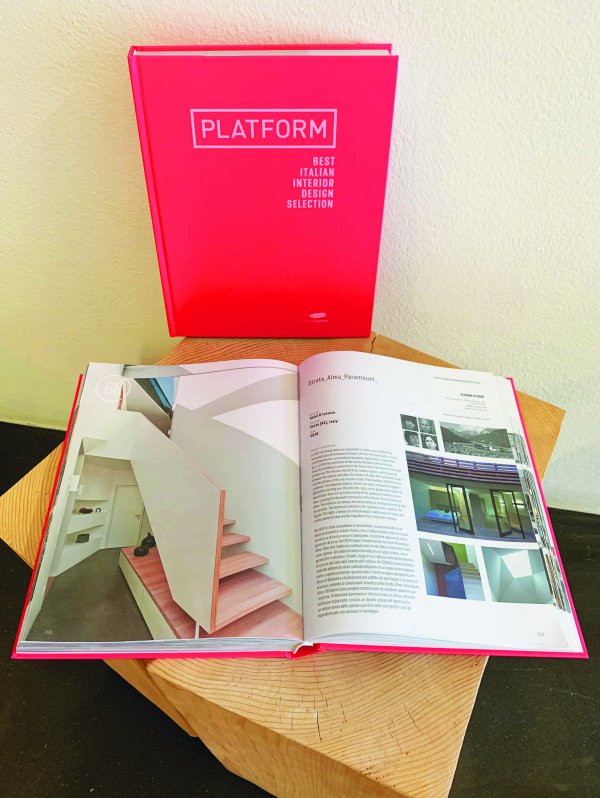 Plasma Studio's project Continuous Extension_Paramount Alma _Strata has been published in PLATFORM magazine of BEST ITALIAN INTERIOR DESIGN SELECTION 2018.
Plasma Studio will also be present with the project Continuous Extension_Paramount Alma _Strata from 2 to 9 June at the Exhibition Room of the Chamber of Commerce of Carrara for the exhibition for the publication in PLATFORM magazine.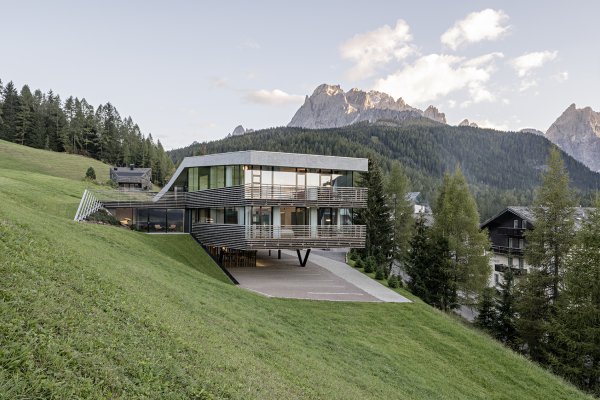 ---
Plasma Studio's work is showcased in the 15th and most recent volume of IT Revolution: Architecture Book Series, tittled "Plasma Works".
After collaborating for an exhibition in 2009, editor Antonino Saggio invited Plasma Studio to become the latest subjects of his pretigious book series, joining the likes of UNStudio, Zaha Hadid, Diller+Scofidio, and Peter Eisenman.
From the back cover: "Plasma Studio is an example of how digital experimentation has become an important weapon for design and research nowadays. A model of operation that allows emergent groups to achive rapid recognition, and secure prestigious projects at an international level. This [15th] volume in the series, draws with great precision the manifold aspects of the studio's work, relating the cultural legacy to landform, parametrics, and to the studio's organisation itself. The book's author [Elizabeth Maria Bonafede] provides the reader with a complete, comprehensive essay on this international architecture office."
The Italian version of the book is already released, published by Edil Stampa.
---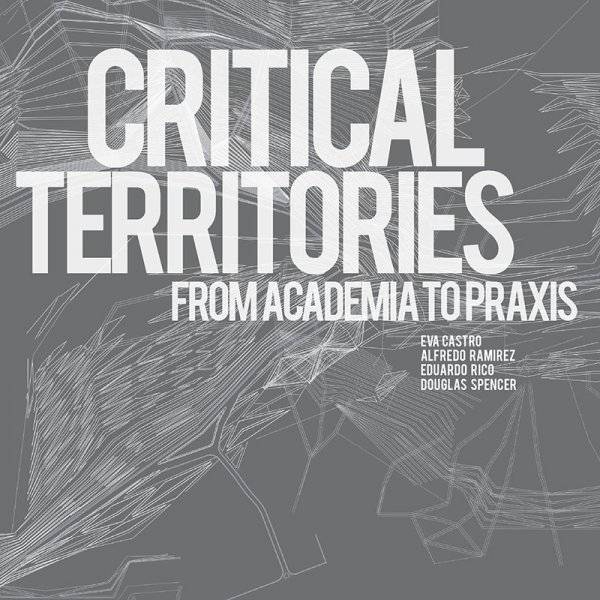 Plasma Studio's partner Eva Castro, besides Alfredo Ramirez, Eduardo Rico and Douglas Spencer are launching their lastest and anticipated editorial collaboration, "Critical Territories".
The book will be available for the first time TODAY at the Architectural Association's bookshop in London, UK, followed shortly by other bookshops worldwide. If you happen to be in the English capital, please do come tonight to the launching, Wednesday 18th June 2014, 6.30pm at the AA Bookshop, 32 Bedford Square, WC1B 3ES.
Stay tuned for the next launch parties that are being programmed. We don't want to miss the chance to meet with you in person.
From the official press release:
Critical Territories records the current state of our practice, theory and teaching of Landscape Urbanism and its development in recent years. It describes the phases and processes through which we have arrived at a distinctive model of Landscape Urbanism and the movement, from academia to praxis, through which this has been achieved. To this end, Critical Territories opens with a series of contributions to the ongoing development of our theoretical perspectives before turning to elaborate, from within the academic framework of the Architectural Association, the work of our students and the agendas they have engaged with in Mexico, Sri Lanka, Dubai and China and the intensive workshops with which they have been involved in Europe. It then turns, finally, to the projects produced and realised by the Landscape Urbanist practice Groundlab, whose work both puts into practice our model of Landscape Urbanism and offers an opportunity to reflect upon its further development.
CRITICAL TERRITORIES: From Academia to Praxis // Edited by Eva Castro, Alfredo Ramirez, Eduardo Rico and Douglas Spencer // ISBN-10: 8895623371 // ISBN-13: 978-8895623375
---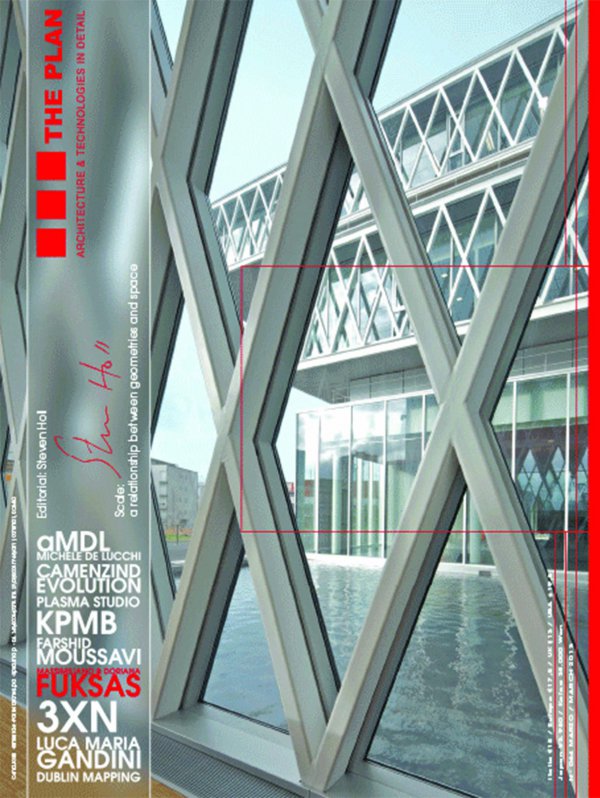 With editorial written by Steven Holl, The Plan's latest issue reviews Plasma Studio work among the likes of Farshid Moussavi and Massimiliano Fuksas.
Plasma Studio was founded in London by Eva Castro and Holger Kehne in 1999. In 2002, they were joined by Ulla Hell. [...] Plasma comes from the Greek word to shape or mould. I think there could be no better way of expressing Plasma's optimistic, proactive attitude to form yet at the same time acknowledge their organic approach and environmental sensitivity. The group's work can be summed up in five objectives. First, to break down established confines, especially between public and private space. If volumes can be moulded, then the separation between inside and out is no more; the divide between an individual building and urban space is swept away. Which in turn leads to innovative forms of social aggregation and new ways of organising collective space by better use of residual, in-between spaces or by rethinking concepts like threshold, limit and boundary.
Further details here.
---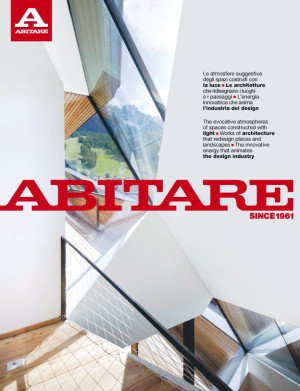 Plasma Studio is on the cover of Abitare's issue, with 160 pages of stories, designs, ideas and visions.
The magazine offers an account of the exciting ideas coming from the world of architecture and design through one key element: light.
A highly symbolic, emotionally charged concept that helps us to understand the energies and new ideas emerging.
More information here.
---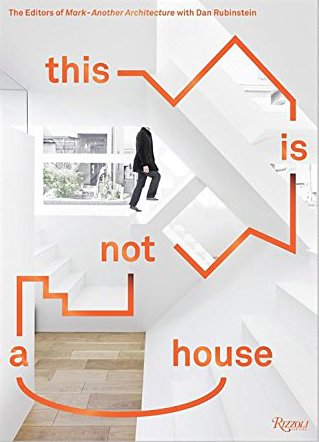 "'This Is Not a House' presents the latest built residential projects by such design luminaries as Sou Fujimoto, Plasma Studio, and Michael Maltzan, as well as emerging ones such as Johan Selbing, among others, in an array of locations across the globe, including New York, London, Los Angeles, and Tokyo."
The 272 pages book, published in October 2015, by Rizzoli was written by The Editors of Mark and Dan Rubinstein.
It can be purchased here.
Here what to expect:
This Is Not a House takes a close look at spaces that reformulate the idea of what 'home' means, in innovative houses in cities around the globe. This Is Not a House showcases recent projects that represent the vanguard of architects creating innovative spaces for living in the twenty-first century. Dan Rubinstein and the editors of the Amsterdam-based magazine have selected projects on five continents that will shape how we think of domestic life for a long time to come. Where the great experimenters of the last century were stripping away ornamentation and creating free-flowing spaces for the first time, today's pioneers are researching the potential of new materials and techniques to push the boundaries of environmental sustainability, as well as creating new forms and bold, sophisticated explorations in the adaptive reuse of spaces originally designed for any number of other purposes.
---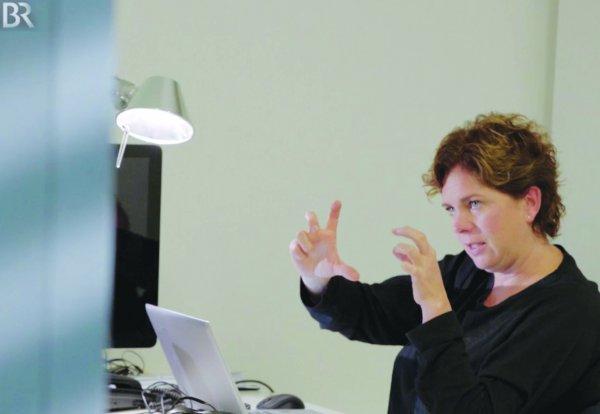 The Bavarian Television has dedicated a four-part architectural series to modern mountain construction and shows innovative residential, commercial and infrastructure buildings "without ruffles and carvings".
Plasma Studio's partner Ulla Hell is in the Südtirol episode.
More information here.
---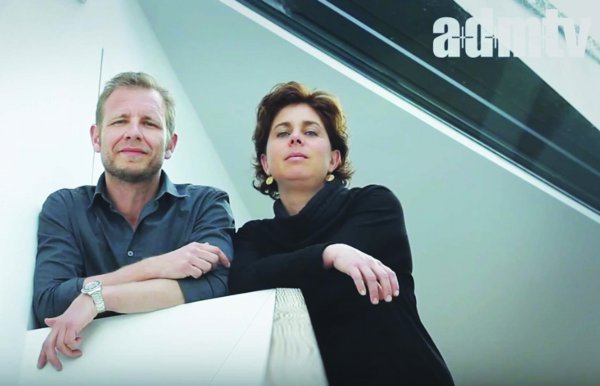 Plasma Studio's partners Ulla Hell and Holger Kehne talk about Plasma Studio.
The video-interview was made by A+D+M TV
More information here.
---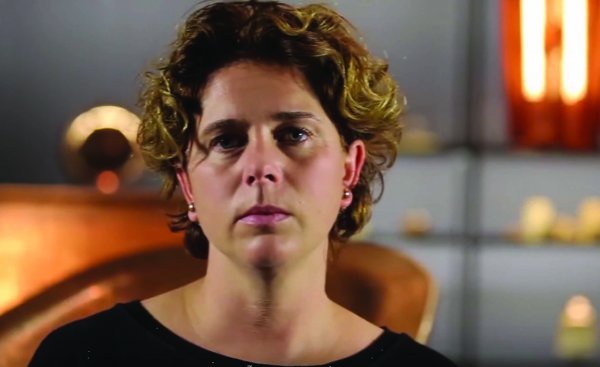 Plasma Studio's partner Ulla Hell talks about the use of copper in current architecture.
The video-interview was made by Copper Italian Institute at the Triennale di Milano, during the exhibition "Trame".
More information here.
---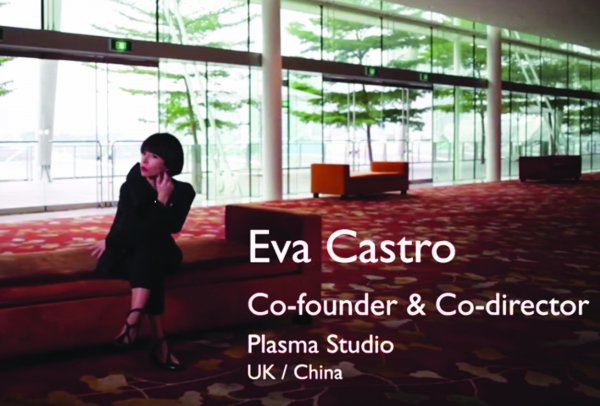 Plasma Studio's partner Eva Castro talks in Architecture & Light interview.
In Philips' constant efforts to understand the need of their customers to create meaningful innovations that are relevant and sustainable, Philips Lighting spoke to distinguished architects and industry leaders at the World Architecture Festival (WAF) 2012 in Singapore.
More information here.
---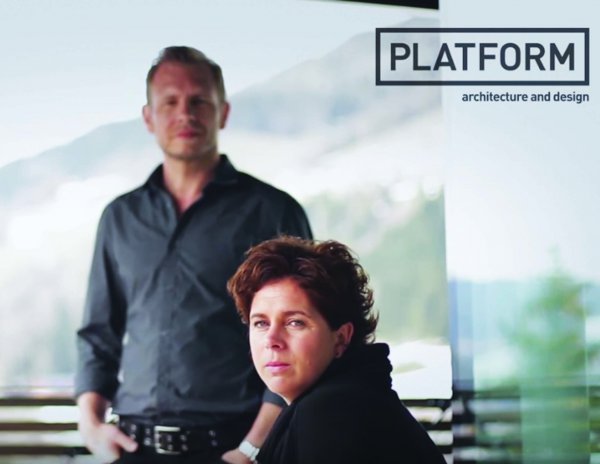 Plasma Studio's partners Ulla Hell and Holger Kehne talk about Plasma Studio.
The video-interview was made for PLATFORM TV
More information here.
---